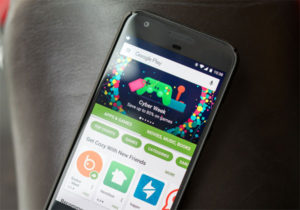 IMPORTANT
New technique will only be used with auto-updates as of now
Requires a device with adequate processing power for faster recompression
Only the changes from original app are patched with update
Every now and then, we find ourselves complaining about how large the app updates have become. Due to the ever-increasing size of these updates, most of us have to wait for a Wi-Fi connection to make sure that we don't end up losing all of our mobile data just on updates. Google has now announced that with the use of its new technique, the size of app updates on Android is about to get significantly smaller than before.
Earlier this year, the search giant introduced the bsdiff algorithm (by Colin Percival) to reduce the size of the app updates by around 47 percent compared to the full size of the original APK. Now, the company has announced that its new approach, called File-by-File patching technique, can reduce the size of these updates by around 65 percent compared to the original size. Google says that this figure goes upto 90 percent in some of the cases.
In File-by-File patching technique, the uncompressed versions of both the old file and new file are compared and the changes are identified using the same bsdiff algorithm as before. "Then to apply the patch, we decompress the old file, apply the delta to the uncompressed content and then recompress the new file. In doing so, we need to make sure that the APK on your device is a perfect match, byte for byte, to the one on the Play Store," the search giant said in its blog.
However, the company says that for its new technique, it requires the device to be capable enough when it comes to processing power. It says that on devices launched in 2015 or after, the recompression can happen more quickly than those launched earlier. As of now, the company is going to use this technique for auto-updates only but hasn't mentioned when it will be used with manual updates as well.
PROBIT TECHNOLOGIES