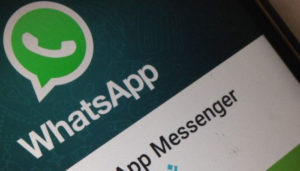 New Delhi: WhatsApp's video calling feature is here on some phones, and would almost be here on the others. Puzzled? Read on.
We know for a long time that WhatsApp is going to launch a video calling feature soon.
The good news is that the chat messenger has already launched the feature, but only on Windows phone. WhatsApp Beta users on Windows Phone are able to make video calls on WhatsApp. Users were not required to update their WhatsApp.
Advertisement: Replay Ad
However, the video calling feature is yet to roll out on Android or iOS-based phones. As per reports the features will follow on these devices soon, but its unclear on any timeline.
As one clicks on the call button, on the windows phone, both Video and Voice call options appear. You can even mute or swap between the front and rear cameras during the video call.
Editor: Rumi Nath
BTECH IN CSE
PROBIT TECHNOLOGIES GUWAHATI